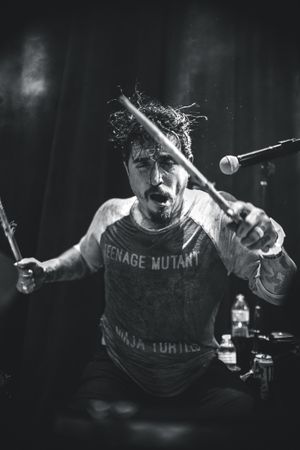 WELCOME
Hello. My name is Marc Robert Esses. MESSES for short. This is my official music page where I will post all of my music news, videos, recordings, tour dates, photos, etc...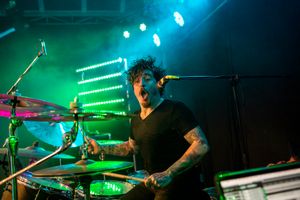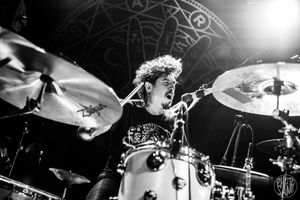 Newest Happenings!
(05-12-22)
Man. So many amazing things on the horizon. For The Fallen Dreams just got back from Atlanta where we did promo material and filmed 3 music videos. We now have 6 music videos for this next record cycle. Looking like the first single will drop on June 9th with 13 weeks of national FM radio play. More singles and videos will be released in the coming months leading up to a November album release. I can't wait for you to hear these songs. 
(04-11-22)

For The Fallen Dreams new album is officially complete and has been sent off to the label. I can't currently explain the amount of weight that this has lifted off of my shoulders. Insane. Get ready to get your ears blown off. Stay tuned...

Thank you to everyone who still supports what I do. I love you.
(02-22-22)
Added a bunch of shows and the calendar is really starting to fill up. If you're trying to come out and hang, check out the shows/events page.
The Night Spice album release show at Bottom Lounge was great and I'm stoked to keep ripping with those dudes. Next show is April 23rd at WC Social Club. More info soon.
Stoked to finally film some music videos for the new For The Fallen Dreams album. I'll be headed to Grand Rapids next week with the boys and we'll be filming 3 videos. I'll be updating the process as we go without giving away too much. 
As always, much love. <3
(02-02-22)
For The Fallen Dreams new album is basically complete. Artwork almost done. Video shoots and promo coming in the next few weeks or so. We are hoping to have our first single out by mid-March. I'll keep you updated as it gets closer.
Also, the DJ sets and BINGO keeps rolling on. Check the shows section to find out where I'll be performing. Thank you to all who support me.
(01-10-22)
Just added some new shows to the Events section so go check it out and come see me at one of my upcoming shows. Much Love!
(12-30-21)
I can't believe 2021 is almost over and 2022 is just about here. I have been keeping very busy. Playing shows, recording music, filming videos, and hosting BINGO. Lots of things going on.
I started playing with a new project over the summer called "NIGHT SPICE". We've already done so many cool things in such a short time. Spring Awakening/Autumn Equinox, opening for Flux Pavilion at Concord Music Hall, opening for Lucky Boys Confusion at The Bottom Lounge, and recording a full length album called "Welcome to Miami, IL" coming out within the next month with newly released music videos. All awesome things and I couldn't be happier with the progress. New Night Spice track called Plums is out now with a new music video to go with it. New Video with a link to the audio down below!
The new For The Fallen Dreams album is coming along quite nicely. We've been working so hard on it, and to me it definitely shows. This is by far the best sounding material I've ever been apart of making and I'm so excited for all of you to hear it. First single should be out by March/April followed by an early summer release and touring to go with it. New promos, album artwork, music videos and more will be unleashed in the next 5-6 months. Thank you so much for waiting patiently.
Check the shows section for where you can come see me perform. I appreciate everyone who still supports what I do. I love you and I'll see you soon. <3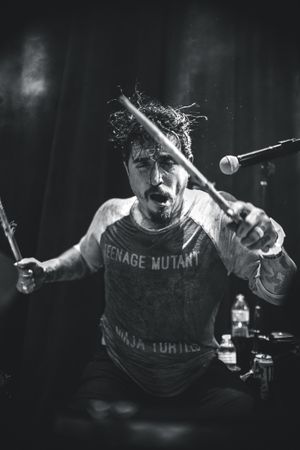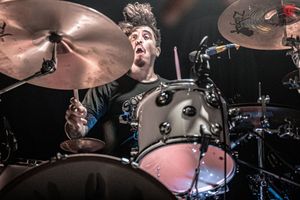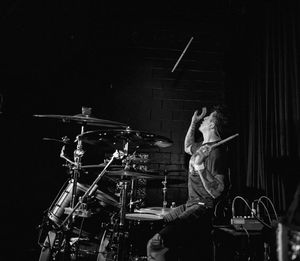 FOR THE FALLEN DREAMS
Check out the most recent 'For The Fallen Dreams' music video for "Unstoppable" out now!! It currently has over 16 MILLION VIEWS on youtube which is CRAZY! If you haven't seen the video for "Stone", check that out as well!! "Six" dropped via Rise Records on February 16th, 2018! NEW FTFD ALBUM WILL BE DROPPING IN 2022!! New Music coming in March. Go check out the most recent album and watch the music videos below!!